Make your designs a reality with our State-of-the-Art Machine shop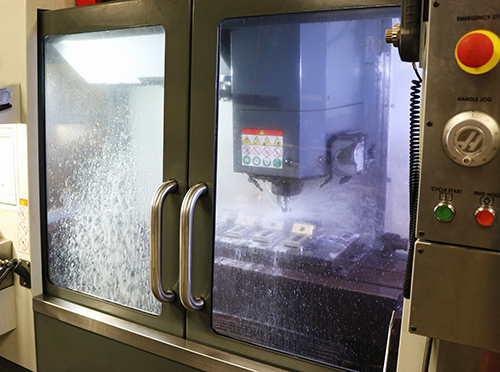 Fair-Rite continues to invest in state-of-the-art machining equipment to provide you with quick-turn prototypes for proof of concept prior to production tooling commitment. This allows our customers to quickly evaluate their design, experiment with different materials and geometries, and determine the final product while maintaining their development schedule and budget. What differentiates Fair-Rite is the expertise we provide our customers to help optimize their design to go from quick-turn prototypes to an economical, press-to-size part.
In a world of continuous innovation, rapid prototyping is essential. Machining ferrite parts reduces lead-times from months to weeks and is significantly more cost-effective than fabricating tooling when designs are changing between prototype runs. The ability to machine parts on small-scale production is useful for those with evolving designs. For those type designs that cannot be a press to size part, that must be maintained as a machined part, Fair-Rite has the capability to support volume production machining. Engineering assistance is available to guide you through the prototyping process to ensure the best performance in your application. This is the essence of our Design, Develop, Deliver strategy!
Being a ferrite manufacturer, Fair-Rite ensures the quality of our material before it reaches prototyping – meaning fewer defects and a superior end-result. With our extensive experience with ferrite manufacturing, we are able to help move from small runs to large scale production seamlessly. Our engineers will provide input to design for manufacturability, ensuring the most cost-effective processes are used while still maintaining design integrity.
Once the design is finalized, Fair-Rite will work with you to determine appropriate mechanical and electrical specifications to ensure meaningful testing for the customer's application.
Can't find what you're looking for?
At Fair Rite, we design, prototype and manufacture ferrite component exactly to your specifications.
Fill out the form below and we will contact you right away!
Or Call Us at 1-888-FAIRRITE